The Founder & Managing Director of JKB Housing Pvt Ltd Mr Balaji Janakiraman started JKB Housing Pvt Ltd with the esteemed blessings of his parents Mr A M Janakiraman, a retired Head Master and Mrs Kuppammal Janakiram, a housewife and hence, the name of the housing company emerged as JKB. With their support and guidance, Mr Balaji has been running the business successfully for the past 19 years. The ethics and principles he follows is the primary key to his success as a builder.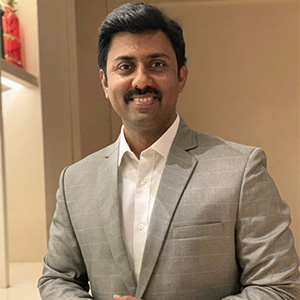 Mr. J. BalajiManaging Director
Mr J Balaji is the Managing Director & Founder of JKB Housing Pvt Ltd. He is a Civil Engineering graduate from Madras University. He has been exceptionally professional in building quality homes since 2002. With hundreds of loyal customers in the 19-years journey, he has built JKB housing into one of the top building construction companies in India.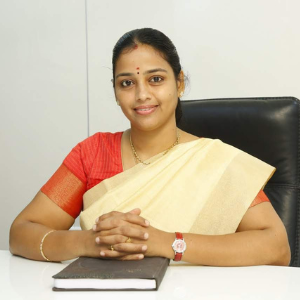 Mrs. Komathi Priya Balaji
Director
Mrs. Komathi Priya Balaji is one of the Directors of JKB Housing Pvt Ltd. She holds a Masters in Psychology. She strategizes the business activities of JKB Housing and is responsible for the execution of the same. She is highly optimistic who motivates and drives our executive team.
About JKB Housing Pvt. Ltd.
JKB Housing Pvt Ltd is one of the leading construction companies in Chennai.
Being one of the top builders in India with ISO 9001:2015 certifications granted by TUV SUD, an internationally recognized certifying body, JKB Housing Private Limited attends to various aspects of quality management.
We ensure the delivered projects and services are of the highest quality and consistently satisfy our customer requirements. While ISO certification addresses a strong customer focus, motivation and implication of top management, it requires quality management principles like continuous improvement and systematic process approach.
Renowned for quality and magnificent reputation JKB Housing in Valasaravakkam, Chennai has created a niche over the years in the construction industry. With our 100+ constructed residential spaces and 500+ happy customers in Valasaravakkam, Chennai, we bring happiness home.
JKB Housing Builder strongly believes that customer satisfaction plays an important role to make each project a complete success.  Our team members are capable of building enduring houses and good rapport with each customer. Our engineers focus on using excellent quality construction materials for housing solutions that stand the test of time.
We are transparent and realize the importance of avoiding complacency during all stages of a project.  That's why existing customers and prospective home-buyers -Chennai residents believe in the JKB Housing promise of residential solutions that offer not just quality living spaces but a lot of heart!
Our honesty is rooted in transparent pricing of the project and the cost of the materials. We never change our prices once we start the project, unlike many companies which change prices saying petty reasons during the construction. We value our customers and always be honest about the pricing, schedule and other proceedings.
Our team of employees is highly qualified and has many years of expertise in all the aspects of property development. Our in-house engineers and workers offer customized and end-to-end construction work satiating all the customer needs. Hence, JKB Housing enhances the accountability for the project undertaken, and you can sit back and enjoy while we make your dream home.
We finish our projects on stipulated time as we create a well-defined plan before starting the work. Also, our hard work and honest policy with our customers help us to deliver the project on time.
The quality of our properties is essential for us as it creates a good impression as a company and lets us focus on 100% customer satisfaction. Hence, we make sure to use the right and high-quality materials for the project. Our site supervisors examine the material quality every time and reject construction materials of sub-standard quality right away. Our customers are delighted with our quality assurance and maintenance and are now the proud owner of quality and beautiful homes. Due to this, we have gained loyal customers in a short time.
Our accomplished and proficient legal team will ensure the accuracy of all the documents at all stages of our partnership. We check the originality and authenticity of the title deep and other agreements so that there are no conflict or dispute issues in the present or future for our customers.