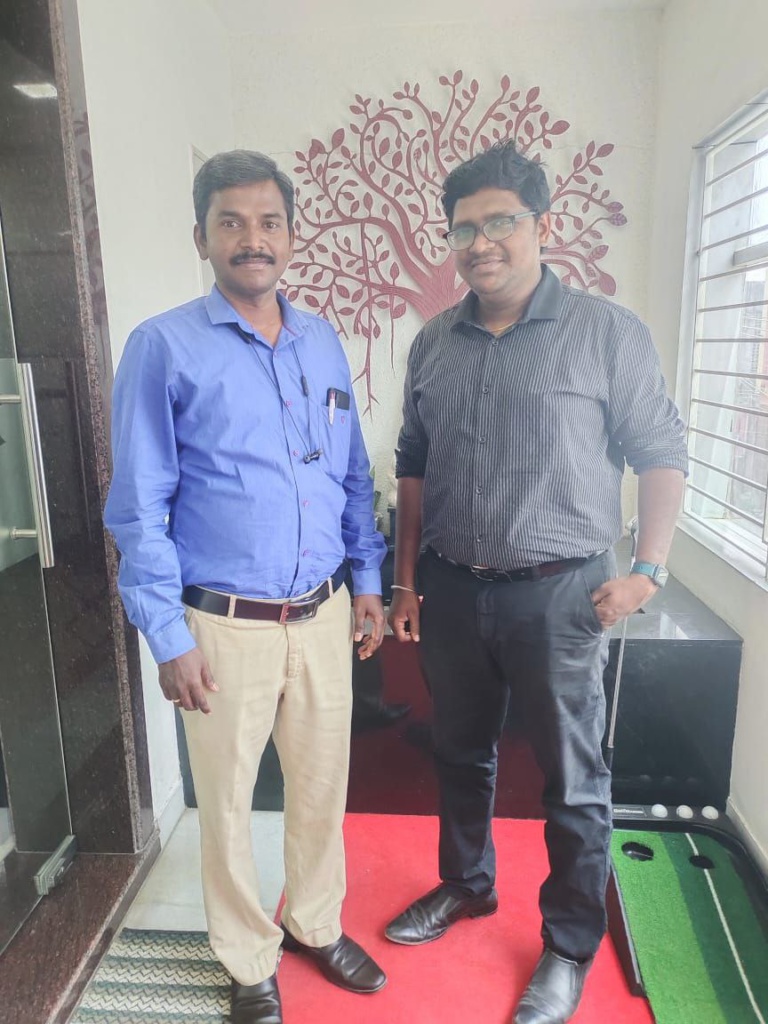 Mr. Elaya Raja
JKB Nilaya F2
Our Experience with JKB was above and beyond our expectations .I thank Mr Balaji sir for giving me a dream house. They made everything so easy .The service, standard features and commitment to quality was very great .
I want to appreciate the work that Mr Selvam sir is doing.He has been very supportive and helpful from day one.He never get tensed even if i ask many things about project and property.
I thank Engineers Mr Dinesh sir and Mr Venkatesh sir . Each and every stage they call and get confirmation from us.They used to send photos if I am not able to come. What ever we want they give their best.They maintain good relationship with customers from day one to till finishing project.
I also thank Architect Gomathi Madam & Team for guiding me in interior work. Aslo thank Mr Sudhakar sir And Mr Ayaz sir for helping me.
With whole heart I recommend JKB.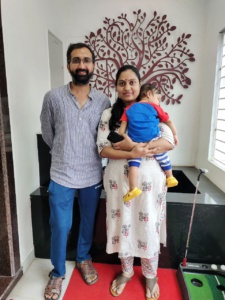 Mr. Venkatesh.C
JKB Pearl T1
I am really happy that I made the right decision to go for JKB Housing in getting my dream home (JKB Pearl, West Mambalam) come to a reality. The X-Factor in them is the wonderful "buying experience" which they provide to you is worth a mention.They have been super accomodative and flexible to meet all our requirements throughout the construction span and as well provided customized solutions to meet it. Infact they helped me to set up a customized roof top solar for our home (imagine to get you a space in the terrace for a solar setup in an apartment).
A special mention to the pillars of the JKB team Mr. Balaji, the MD Himself, Mr.Sudhakar, Mr.Selvam and Mr.Babu for seamless support and assistance. Also a kudos to the entire JKB team for their support.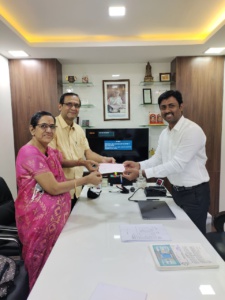 Mr. Janardhan Padmanabhan 
JKB Pearl S1
I had a pleasant experience in booking a flat in their maiden project in West mambalam.They have a set of courteous staff and provide customised and flexible solutions at every stage of construction. Special mention should be made about the site engineer Mr.Babu who assisted us all through the stages of construction and was always responsive to our queries and requirements. Kudos to the JKB team right up to their M.D.for an all in all seamless and comfortable experience.

Mr. Rajesh V
JKB Dwaraka-F1
It was our pleasure to purchase our new apartment with JKB . They are very much professional with their business and show huge respect to customers .They handedover our apartment on time and are very good team and everybody does their job so well. we are very much pleased with sales executive Mr.Sudhakar with the way he explicated about each properties and hidden nothing to convince customers. had a great experience with Mr.Vasu who spent almost 4 hours in taking us to jkb properties for model flats and provided great suggestions in case of customizing our apartments.

Mr. Muthu Kumaran
JKB Aura-S2
Each and every employee in JKB are committed to excellence in their service and customers first approach. I could observe that in every conversation they are aligned with their company value and vision. It clearly demonstrating the strong and inspiring leadership from MD Mr.Balaji Sir. They provide clear communication at every stage and step of the project transparently. I had no conflicts or concerns in any situations. They have travelled with us like a family member and completed this project.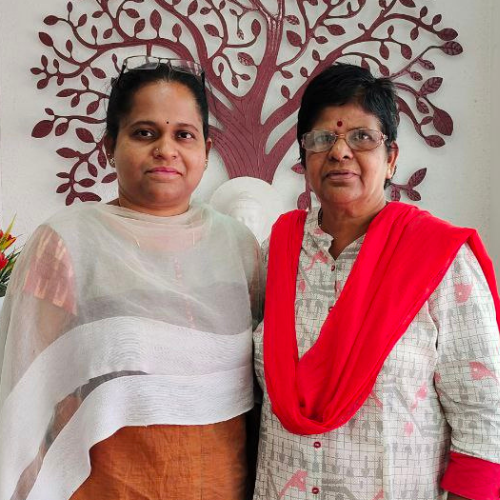 Mrs.Jayanthy & Family
JKB Trinity-F1
Thank you for always taking my call at all hours of the day. Home loans and modern interior designs made so easy and stress-free for us. The quality of construction (latest materials & fittings), good drainage system, RO drinking watersupply, CCTV, lift , spacious car parking, natural ventilation etc have been provided. Our flat was handed over on time. Good and friendly team at site and at office. Overall, very much satisfied with their work. We wish Mr. Balaji and his team ALL THE BEST.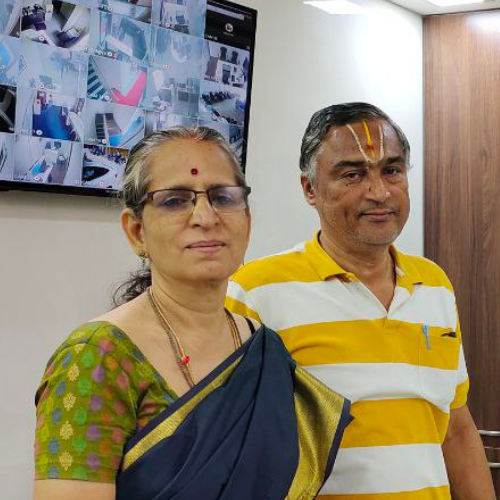 Mr. Sukumar Krishnamachari & Family,
JKB Trinity-F2
JKB team performance is excellent. They think from customer's point of view.Product and services provided are really superb.I made right decision in choosing JKB and would happily recommend them to anyone looking to buy a flat.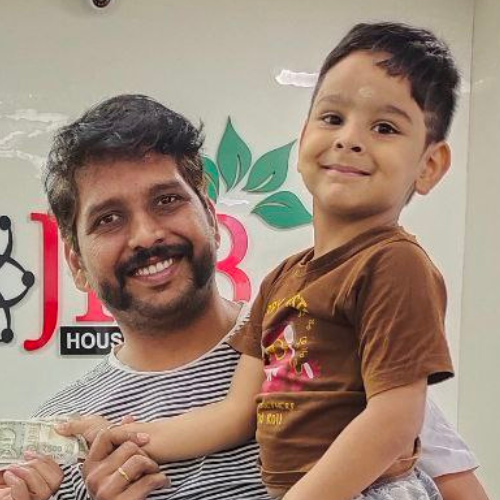 Mr. Selva Ganapathy & Family,
JKB Trinity-S1
This is my first project with JKB. Earlier i use to frequently with their projects. Finally i got one. Is everyone dream to build a house based on their preference. These people are very good listeners and building the houses based on owners likes and views. Thanks!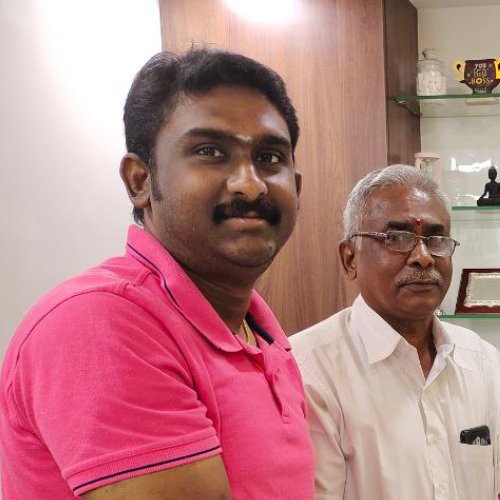 Mr. Indrapandian Kalimuthu & Family,
JKB Aura-F1
JKB has done a wonderful and extremely satisfying work on my flat. The Admin, engineers and workers are very respectful and responsive for each and every activities. The whole JKB team worked on my flat are very professional and made their efforts to best they can. The Managing Director supports the whole team in all actions and provides the customers a satisfying, safe and quality construction. I would prefer JKB for my future plans and would recommend to friends and colleagues.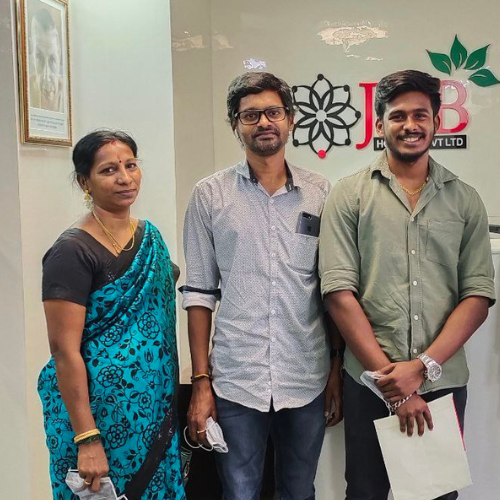 Mr. Karuna & Family,
JKB Aura-T1
We are happy and proud to be a part of JKB family. Kudos to the entire team for their professional approach and appreciate the efforts they had taken to keep up their promises in regard to quality and delivery schedule. Special mention about the site engineers who have never said NO to any thing we have requested or insisted. ALL THE VERY BEST FOR YOUR UPCOMING PROJECTS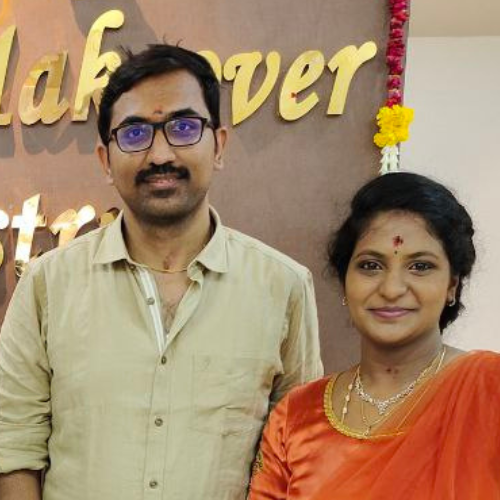 Mr. Basuvaraj & Family,
JKB Ahobilam-T2
We got a house from JKB and they were very responsive and client friendly. Quality wise they are great.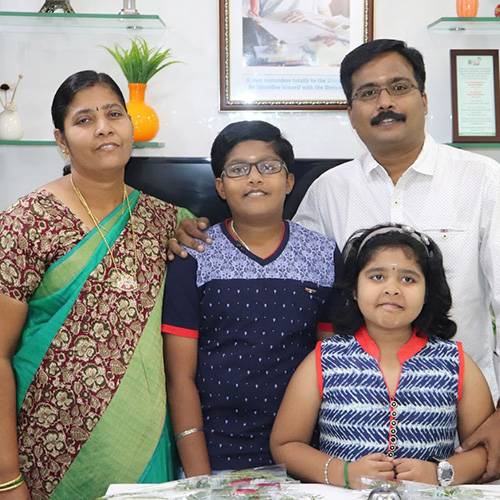 Mr. Arun Babu & Family,
JKB Sai Sankara Apartment
Its a dream come true for me and my family to own a house at JKB Sai Sankara. From day one when I entered JKB office for inquiry to till we occupied the house, the kind of support and guidance from JKB team was tremendous. Thorough Professionalism, priority to customer satisfaction, on-time completion, team coordination, quality products and forward thinking are the qualities which we experienced with JKB. We wish Mr. Balaji and his Team to reach greater heights in their future projects as well. Regards Arun Babu and Family.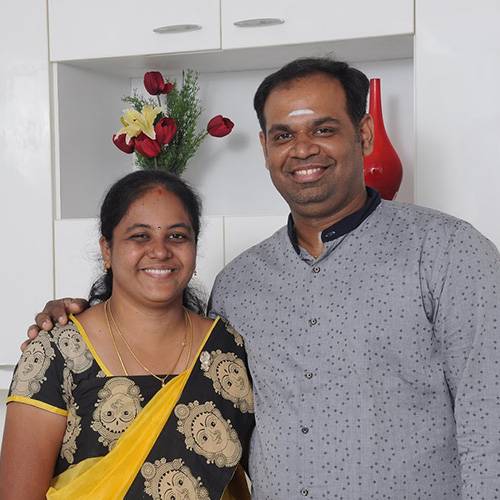 Mr. Rahuram & Family,
JKB Grand View
First of all big and many thanks to JKB Balaji ,Dinesh, Selvam, Kothandaraman and Team , right from beginning phase to ending phase they provided quality and innovation ideas , transparency in their word and obviously the quality of the work is excellent, marvelous!! Very professional operation!! JKB Team always running an extra mile for the quality and timelines. Great highly recommended!!!!!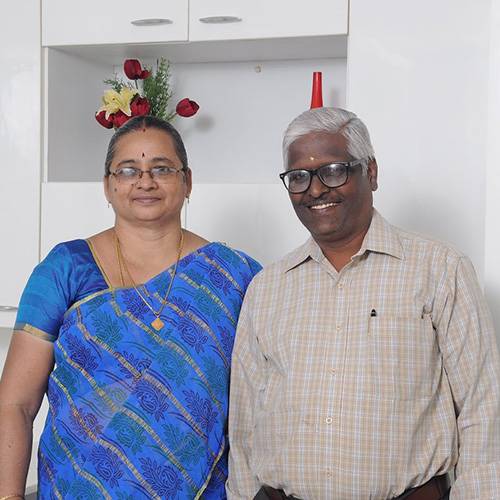 Mr. Vijayakumar & Family,
JKB Grand View
I have purchased one Flat in 2004 and again in 2016 one for my self and one for my Daughter and Son in Law. We have cherished complete internal customization to our needs. The House has come up with contemporary looks with all features of green building with good air and ventilation at all times. Year on year their professionalism in construction and design improved quite lot and they will deliver value for Money with humble grace. We wish M/s JKB Housing Pvt Ltd all the success in all their future endeavors.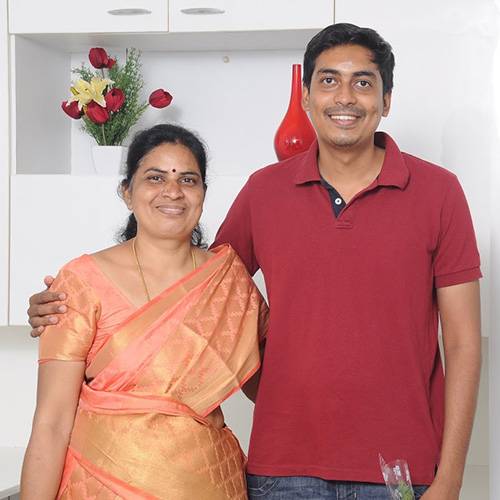 Mrs. Rajeswari Swaminathan,
JKB Green Orchid
We are pretty much zealed with JKB construction. The quality of construction & design is very good. I was really impressed with their dealings & on-time completion before the handover. They cleared whatever doubts I had in a pleasing manner. Interior is well done, good natural light & air circulation, very well connected to the city. All the features perfectly matched to my requirements & budget as well. Express my heartfelt thanks to founder Mr. Balaji & Team on particulars to (Mr. Selvam, Mr. Babu, Mr.Pachyapan & Supatra mam) for your kind support.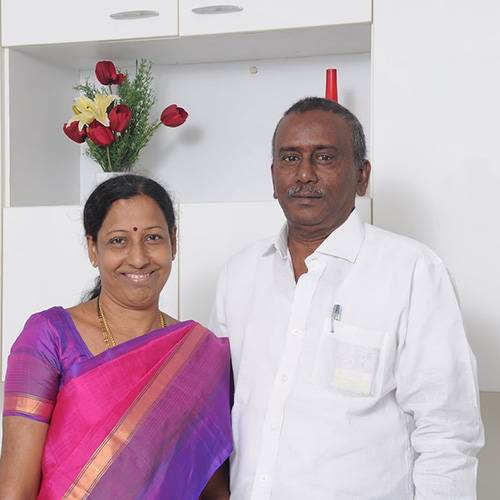 Mr. Subba Rao,
JKB Royal Orchid Apartment
We recently purchased 3 BHK apartment with JKB Builders. price is very affordable and recommends got everyone in Chennai. Best features and builder is very much user-friendly. The site Engineer Dinesh was helpful and supportive in every change we requested during construction. Cheers JKB staff for your dedication and commitment.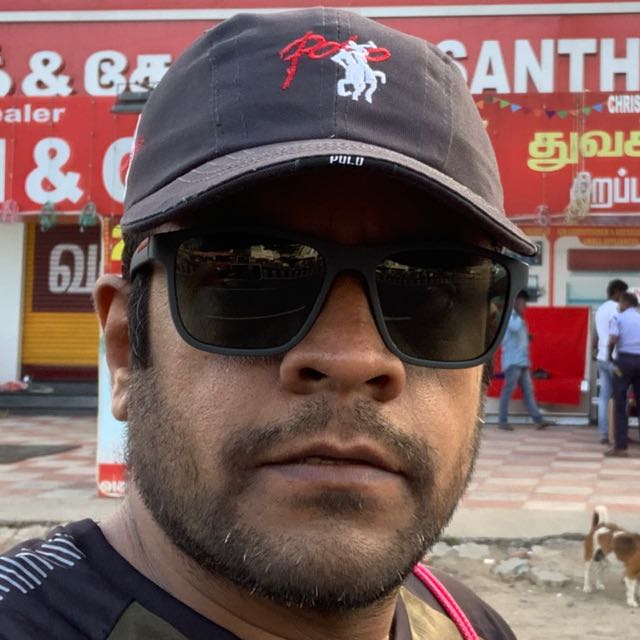 Mr. Seshadri Srinivasan,
Royal Garden B-1 - S1
"We have been looking for property for quite some time but with no avail. We wanted a house that meets all our family needs. We went to a few home display and found that does not matches our "wishing list". We were so glad that we have met JKB Housing. We felt in love with the Royal Garden plan immediately. JKB Sales team was really helpful. They went beyond by getting us great price that suits our budget. What a great start of the journey!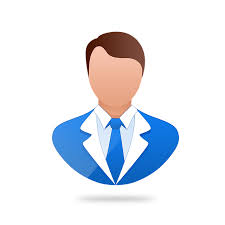 Mrs. Shruthi Sridar,
Rework Flat Sundari Madam
"JKB Housing gave us a lot of freedom to customize our home according to our needs. Although we had only renovated our house, it looks like our entire house has had a makeover. Their ideas are unique, pleasing and cost effective. If the cost goes overboard, they make it a point to give the consumers a heads up. Instead of capitalizing on the consumers' ignorance, they go that extra mile to help them. We wish them good luck in all their endeavors./p>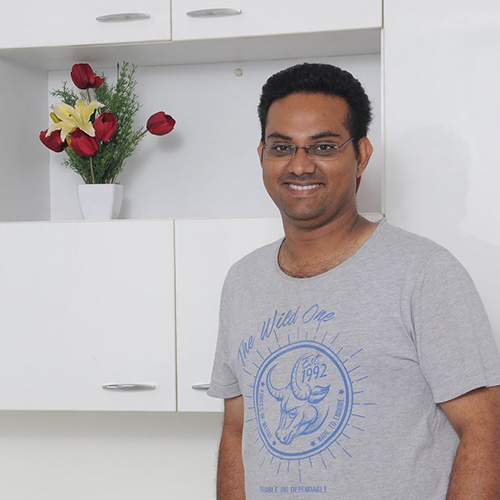 Mr. Ramesh Malairaj,
Royal Garden B-1 - S2
We, being an owner of a unit at Kolapakkam are very delighted to post a review here about JKB Housing. The main highlights of JKB Housing Pvt Ltd & their projects are being listed down here which might surely help you in proceeding with JKB Housing. Friendly BEHAVIOR of staffs from supervisor to managing director resembles the same. Giving us TRUST in buying the project with truthful information. BEST price provided by them in buying a new project. QUALITY construction in the works executed. Ensuring COMMITMENT on completion dates.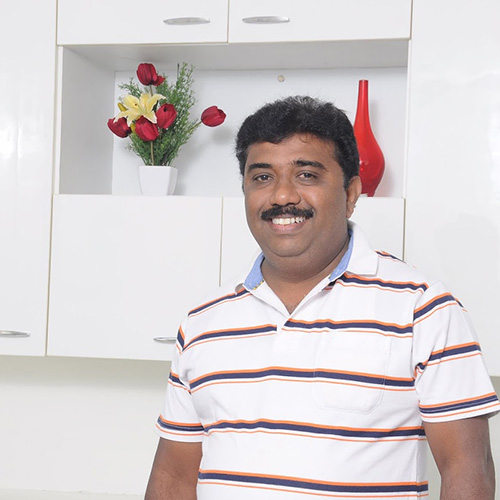 Mr. Kaja Naseerudin,
Krupa - F3
"I had been Associated with JKB for very long time. I bought 2 flats from them. JKB seems to be very promising and trust worthy always. Specially Mr.Balaji & team was very helpful and cooperative. Even after selling the building they seems to be very helpful when there is a need. Only area I feel that they need to improve is the out look (Painting/elevation/color) of the building should still needs lot of improvement compared to other builders."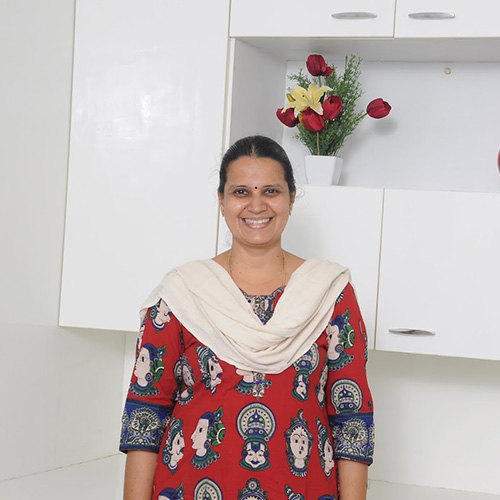 Mr. Karthikeyan Srinivasan,
Sai Ram - F2
I have been a customer of JKB for almost 12+ years. Their steady growth is due to their quality, trust, customer oriented approach, location choice, flexibility ….the list continues. JKB clearly understands the requirements of the customer and deliver to their utmost satisfaction. Their house designs are convenient, choice of materials are superb and also provide us an option to customize, if required. Over the period, I have provided quite a few feedbacks and have felt happy to know that they take it seriously.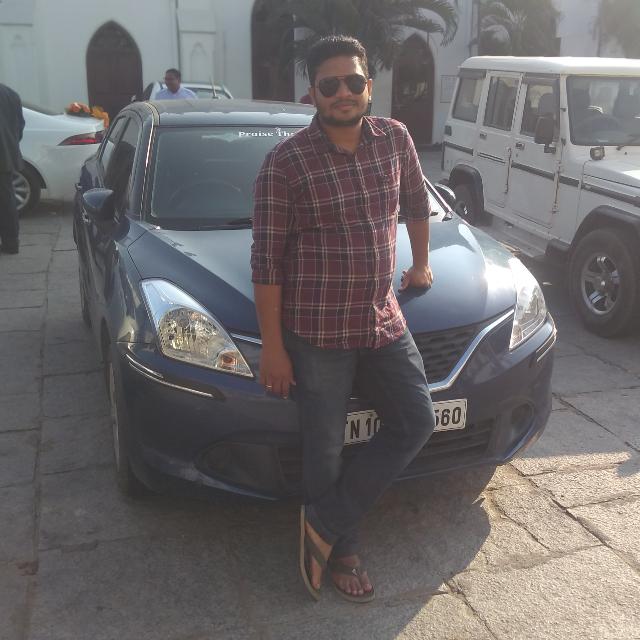 Mr. Nirmal Antony,
Sri Jeevan - F3
As per their motto goes Trust built by reputation, the building goes the same way. It makes us happy to feel to put in our valuable earnings into a valuable builder & makes us proud to tell others that we are living in JKB. Really to be awe-inspiring is their Site-engineers or supervisors or so... the responses they give remains same being gentle and true before buying and after buying our dream home. My good luck to buy a home in JKB.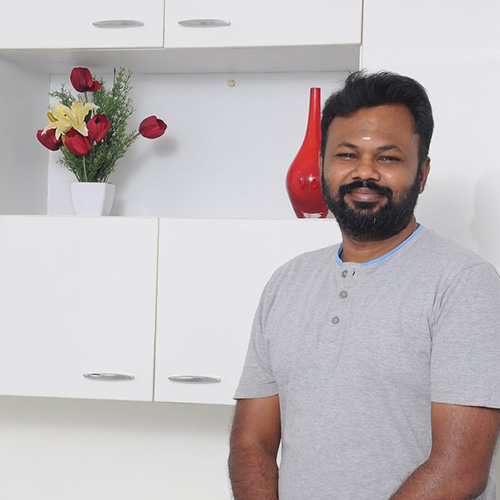 Mr. Vijayan Dhandapani,
7 Heaven Block 2 - F1
JKB Builders was a good construction group who provide good service with nominal cost. The planning, workmanship and project management were cheerfully efficient. I was most satisfied with their professionalism in getting things done and completing on schedule.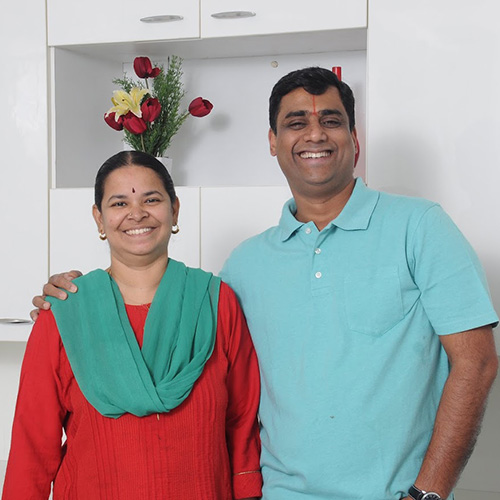 Mrs. Vijayashanthi Sridar,
Maples park B-1 - S1
JKB Housing Plan and construction Material they used were top class and in line with Top tier builders. Best Part is the service and the personal touch which is beyond the services of any builder. At any point of time, will recommend JKB to my friends and others.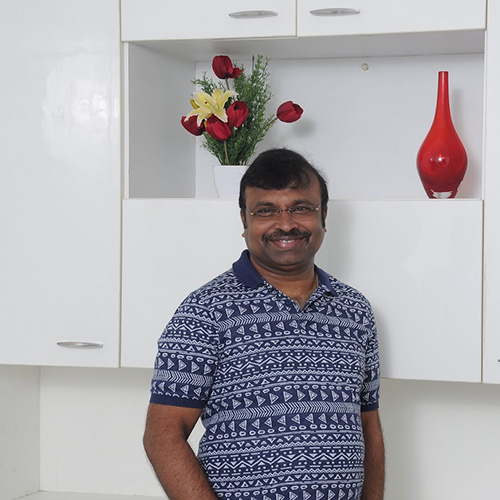 Mr. Wesley Selvaraj,
7 Heaven Block 2 - F2
"I have been associated with JKB for a longer Period and I have purchased a Flat at Kollapakkam. Their Hospitality level is excellent from the top to bottom of the management and no one can deny their quality of the construction and their after sales service support. Definitely I will recommend to my friends to buy from them."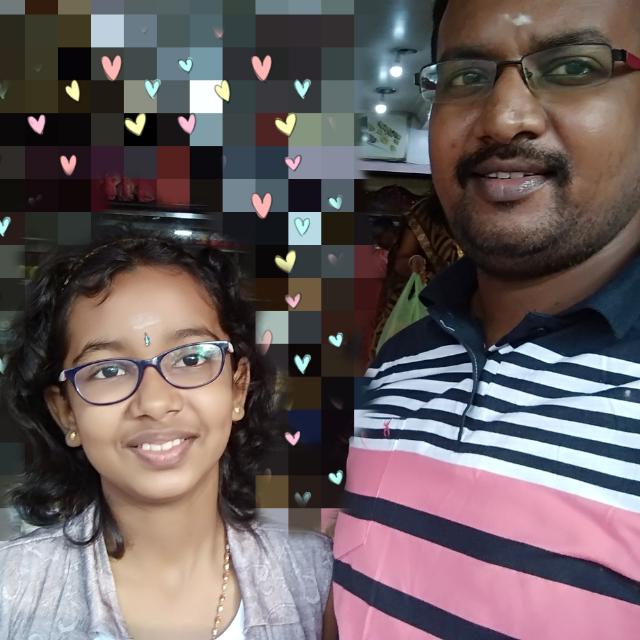 Mr. Meenakshi Sundaram,
7 Heaven Block 1 - F1
"The quality of their service to the manner in which they handle complaints, was so good. Concerns regarding the flat were immediately addressed and my family finds the place to be great too. Wish them all the best for there future projects."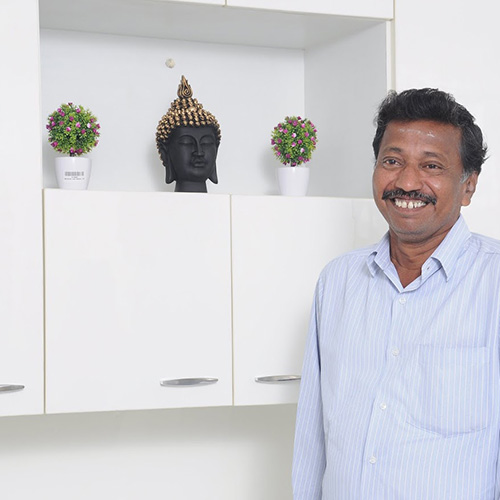 Mr. Jothivel,
7 Heaven B-6 - F1
"JKB was a good construction Group in Chennai. I was Most Satisfied to buy a Flat in JKB Housing. Prices are normal. Civil and Other related works are very good. JKB Housing MD and their Staff are friendly and helpful whenever i need help. JKB Housing fulfil our needs (Apartment) whenever we need help from beginning to till date, JOTHIVEL .S"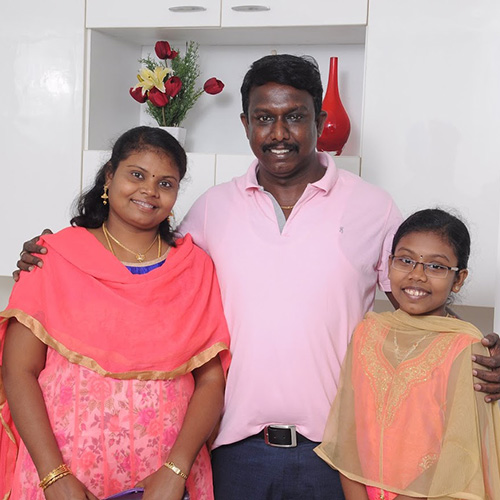 Mr. Anbu Kumar,
Sri Charan - G2
We are proud to be the Owner of an 1 BHK constructed by JKB . Sri charan apartment in Krishna Nagar. Since being a new buyer we worried about a lot when buying. Their openness and clarity in explaining all details well in advance is remarkable. The kindness shown and clarity given by Mr. Selvam in JKB admired us a lot. Me and My sister already Bought 1 each and looking forward to buy one more soon.......Finally JKB is People oriented and not Money Oriented.....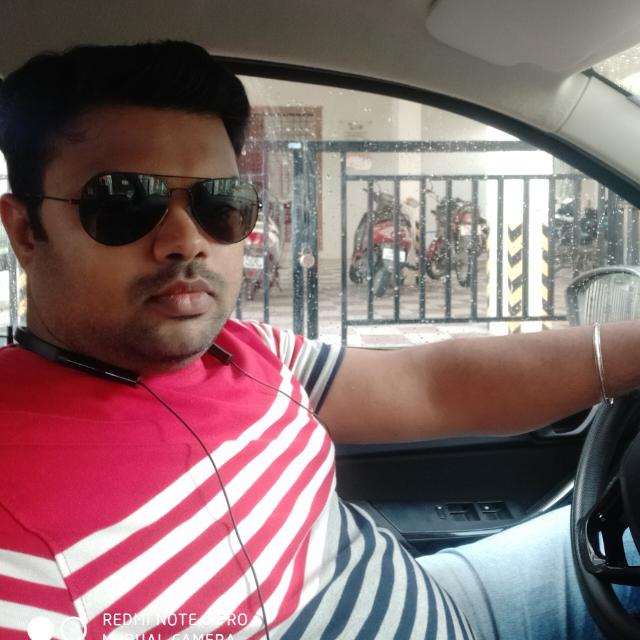 Mr. Vinodh Balakrishnan,
Golden Arch Block 1 - F2
"I was struggling to select a perfect house of our choice. While you see a product from JKB, You will regret the time you have wasted in searching. To become a owner of a house is everyone's dream come true feeling. Trust me if you choose a house from JKB builders, it will be like a Super dream come true. Being a owner of JKB Golden Arch Block 2 F2 flat was a super dream come true for me. Coming to the kind of service provided by the Staff members especially Selvam and the Site Supervisors . They have helped us from agreement part to Handing over process. Last but not least, Mr. Balaji M.D., You can even have a friendly chat with him.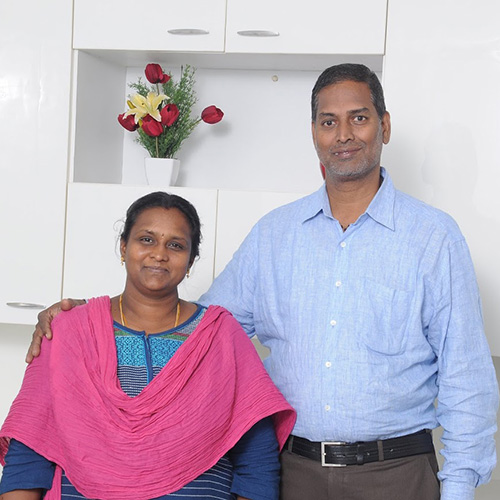 Mr. Krishnamurthy ,
Sai Rathna - F1
I have been one of the first customer to JKB and I bought a flat with them in 2003. Even though 13 years passed, same kind of support extended till day by the team and ensured the maintenance also taken care which is one of the outstanding qualities which we may not find with other people. I thank the entire team of JKB especially Mr.Balaji, M.D and Mr.Kothandam who is supportive and pillar to the organisation.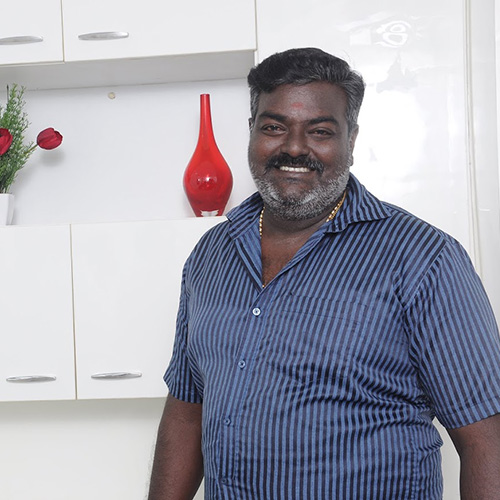 Mr. Parthiban aarthi,
Galaxy - F1
Jkb Builders constructing heavens (flats),end of the day we need some peaceful, that we are getting here, bcoz we r living in that sweet home(heaven)the name also situated as Jkb galaxy. as a upvc vendor I've seen so many builders not like Jkb, they are giving good response and respect to them.in work i saw there quality, punctuality, perfection and main customers satisfaction and thats y ,they r doing there Service very JUDICIALLY KINDLY BRILLIANTLY. We are expecting ur Service at all times, thanx Mr.Balaji Jkb Builders.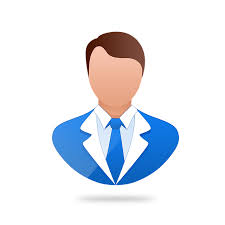 Mr. Kamesh,
JKB Elite - S1
"I bought my dream house in the year 2015 @ Porur (JKB Elite). We personally feel that we are so fortunate to get our own dream apartment from JKB builder. As their service and commitment towards pre and post registration of the house were excellent. Their flawless execution of plan, vasthu, commitments, services ,etc., right from the day one till it goes on., all the staffs of JKB are so cooperative and attend our issues like their own family member. We hence recommend our close friends and relatives to buy their house from the JKB builders. The builder you can trust.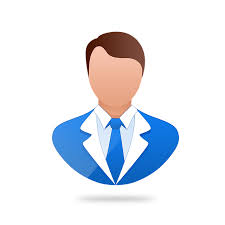 Mr. Balasubramani Sundar,
JKB Elite - F1
When it comes to JKB housing Pvt Ltd., I could see Quality, On Time, Customer Satisfaction, After Sale Service, Freedom of your choice, Staffs co-ordination. My Experience with JKB was completely smooth and professional. JKB was referred by my Father-in-law since he was a existing customer and yes the first approach itself was awesome and they have given us full freedom to customize our home. The quality of the products they use and the work they have done is very good. Handover was on time and very smooth.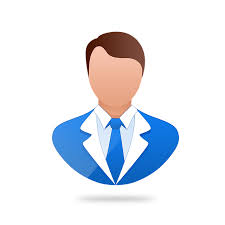 Mr. Ram Ratnam,
Sri Vikas - G1,F1,S2
I invested in real estate first time in 2003 immediately after started my career and it was initial formative years of JKB and the project was delivered on time and on cost. The team is full of energy and commitment to deliver projects on time without compromising quality. Which actually motivated me to invest again in real estate in 2011 through JKB again. I have seen the core value of on time delivery without compromising quality still maintained JKB.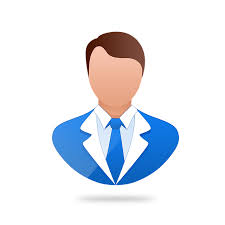 Mr. Muthuraman,
7 Heaven B-7 - S3
JKB is one of the well know builder around Porur. I like their approach and treatment towards their customers. In my case they have given enough time to settle the full and balance amount after the registration. Especially MD Mr.Balaji and Selvam who helped me lot to get my flat without any issues. Thanks for the support and wish you all the best for your success.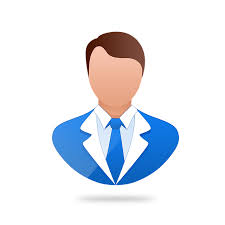 Mr. Sherif,
Maples park B-1 - F1
"JKB Cons have a very good QMS (Quality management system) which is the secret for their success in Past, Present and Future. I had very good and pleasant experience with JKB Cons. They (JKB) maintain a very good relationship and quality management with clients/customer. Also they provide a very good hospitality when you are with them. They are very precise in perfection, quality job and time keeping in their work. Without knowing about them ,JKB Cons was First choice for me in Valasaravakkam, and finally my decision was correct ,it was Best choice.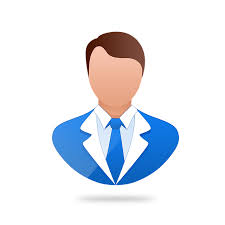 Mr. Sundari Kumar,
Golden Arch Block 2 - S1
"We have been looking for a new house(ready to occupy) which suits our budget and well planned model plan in our selected location,then we heard JKB Housing Pvt Ltd in our area that has been completed most of the project in our area and approached them.The Project really met our expectation and when we interrogated about the project its very happy that we got less than our budget.Thank you Balaji Sir,Selvam Sir , Anbarasan and Babu The way the staff of JKB treated is like our family friend who helped in all our queries.Thank you Balaji Sir for your kindness and all of your Staff's support"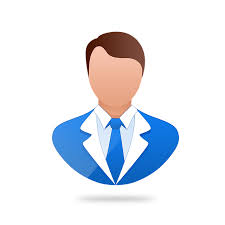 Mr. Sivananth Subramani,
Sri Netra - F2
""Very trusted builder .Proud to be a customer with JKB. Thanks to Mr.Balaji as he has a good team in completing the projects within the specified timeframe. My best wishes to JKB for a success in all their projects.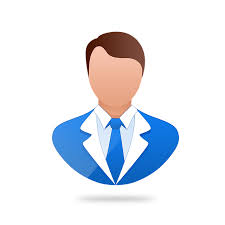 Mr. Sathish Akila,
Grand Castle - G1
"I am really wondering how could a company can organize their Employees right from the Receptionist to Engineers to delight us from the very first day till completion. I feel fortunate that we purchased a flat from JKB. We are given 100% freedom to choose and customize the work to our choice. I am running a company in different discipline and really jealous about the JKB Housing. Every one in JKB is extremely patient in all respect like answering questions, letting us to choose and importantly while making payment. We are thankful to MD Mr Balaji, Mr Selvam, Mr Dinesh & Ms.Subatra Mam for their great support in making our home so beautiful."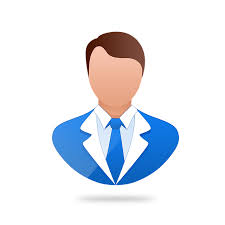 Mr. Damarala Srinivasalu,
7 Heaven Block 3 - S2
"I am being with JKB in last 2.6 yrs,Staff support was very well when i tried to buy f flat and after occupied the house. In Dec 2015 after floods also they given free service to Apartment.I would like to recommend others to buy flats in JKB."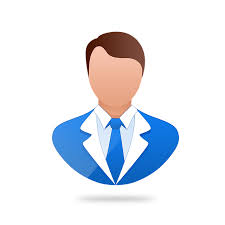 Mr. Chandra Sekar,
Golden Arch B-1 - F2
excellent builders of the day they are a true blend of both ability and nobility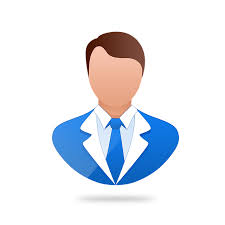 Mr. Karthikeyan,
Sri Hari - F1
"I bought a flat from JKB 6 years before. JKB seems to be very promising and trust worthy always. Even the employees/workers in JKB construction are also very friendly. I feel very good that I have bought a flat from JKB. If i get an opportunity to buy one more flat 🙂 .. I will definitely go with JKB only. Thanks to Balaji Sir & their workers (Expecially Kothandam sir, Selvam Sir, Guru sir, Vijayan Sir) for all the support."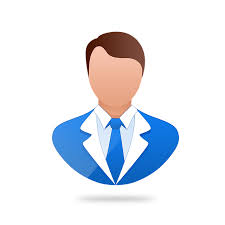 Mrs. Latha,
Tulips park & Sri Jeevan - F1
I am very delighted with the excellent quality of service provided by your company. It's really commendable to see how you organize your time and inspire your team to move forward. Keep it with your outstanding performance. Best of Luck for your future endeavours.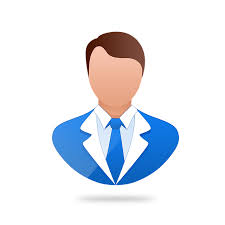 Mr. N. Mohan,
Sri Vikas-G2 & 7 Heaven Block-3 - F3
I Appreciate J K B Housing for their timely delivery and good customer service. The quality of construction is good. Cost of the project, Payment Terms and return on investment are very reasonable.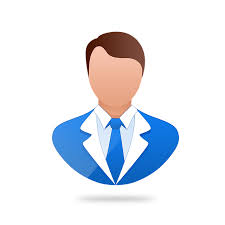 Mr. Vijayakumar ,
Grand View - F1
M/s JKB Housing Pvt Ltd is customer friendly organisation with dedication to satisfy the customers. Their USP is timelines and highly cooperative both during construction and after at one phone call they will address the issues very promptly. I have purchased one Flat in 2004 and again in 2016 one for my self and one for my Daughter and Son in Law . We have cherished complete internal customization to our needs. The House has come up with contemporary looks with all features of green building with good air and ventilation at all times.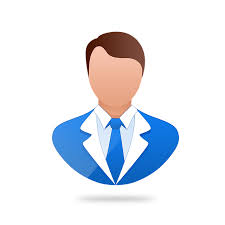 Mrs. Hemalatha,
Grand Castle - S1
Jkb has been helpful for buyers. They provide excellent service to their customers. Thanks Balaji for building a great place.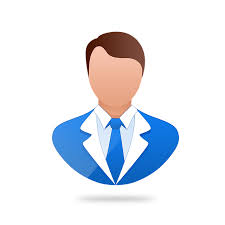 Mrs. Anuradha Sivakumar,
JKB SIDDHARTH ENCLAVE - JV PARTNER
Today my family joins me to tell you that our decision to go for a JV project with JKB Housing Pvt Ltd was right and ultimately satisfying.
It's my long cherished dream for years to acquire a flat which has all the basic amenities in line with the present trend of lifestyle.
Since the beginning of this project the team has been coordinating with us and your responses to our queries and requirements have been very quick and positive.
The Site Engineers Mr. Dinesh and Mr. Venkatesan has been on constant follow up, regularly and updated us on the various project stages.
They are extremely efficient and I thought it's important for me to applaud them and bring it to your notice.
From the initial design towards the final closing, all our concerns were addressed immediately. I had been contacted in each and every step of the interior work.
I must say, the level of transparency and the quality of resources you have hired is excellent.
We feel very fortunate of being associated with this family and have been extremely happy with the kind of warmth and support received from the team handling our flat in the project
I wanted to express our appreciation for the excellent services.
We appreciate you and your workers for your conscientious, good workmanship, and courtesy and respect to our questions and suggestions.
Thank you to the entire JKB team who put in their effort to make this happen. It is an excellent work and it's a clear reflection of your quality and professionalism.
On the ending note I wish Mr. Balaji and his team the very best and success in all of your future endeavors.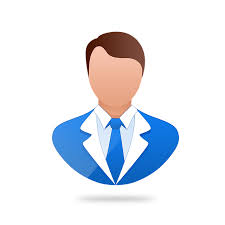 Mr. Sankar Sundararajan,
JKB Care
I bought the house in JKB 5years back. I'm so happy and fully satisfied with JKB. The quality and customer service is excellent. Even after 5years if any services we need if we do one phone call rest all they take care everything. Recently I worked with one of the service executive Natarajan for interior wall painting work. I just called Natarajan once and said my requirement. He immediately came to the house and discussed with me on my needs. He is very friendly and listening our needs very carefully and suggesting the options accordingly. Also I said to Natarajan that the painting work needs to be completed as soon as possible since we are planning to do pooja on a particular day. Natarajan promised me that will finish the work on time. He did it and not only with painting he also taken care the complete house cleaning including wardrobe and wood works with at most care. I really happy about the work they did. Thank you so much to Natarajan and JKB.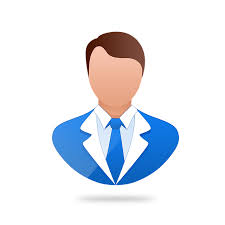 Mr. Kanagaraj R,
JKB Care
Nataraj from JKB solved our water leakage issue in our self area in walls which is fantastic job . Feels happy for the area when they worked.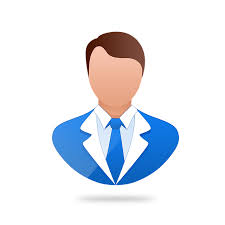 Mr. Lamber Ranjeet,
JKB Care
Was happy with the work performed under supervision of Natarajan from JKB Srinidhi Apartments for chamber work.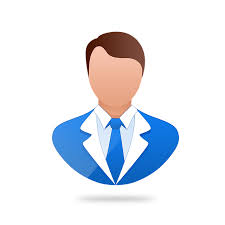 Mr. Brejesh Karthik,
RWH
We planned to implement the rain water harvesting system in our Flats. JKB makes it simple. They just came and understood our requirement, planned & executed the job well.
JKB is provide the good service for construct the rain harvest system, and they are not charging for labour (we paid only for the raw materials like pipe, Fittings, Valves & civil construction materials)
JKB is offering this wonderful service at free of labour cost to encourage the 'RAIN WATER HARVESTING'
Excellent work JKB Team, Congrats!!!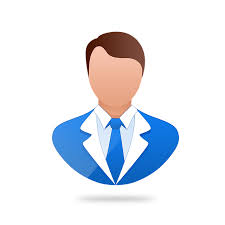 Mr. Karthikeyan,
RWH
We purchased a flat 10 years back and still the team helps us in all our maintenance services promptly .There is a friendly and professional approach in every thing they do.
Feeling blessed to live in JKB building.
Very friendly and kind of family relationships.
Thanks to Balaji sir for all his efforts throughout the life time to make the customers happy.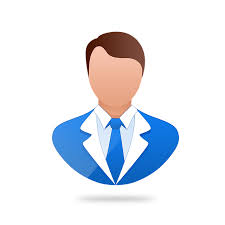 Mr. S. Karthick,
RWH
Bala sir Very good job for rain water harvesting I am very satisfied about this work.. I'm also recommended for others and Hats off for JKB owner for this free service thank u sir.....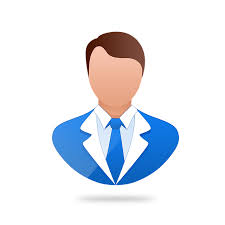 Mr. Kirte Kishore,
RWH
Searching for a home has been a daunting experience for me and my husband. We searched high and dry all around Valasaravakkam visiting several constructions, little realising that an affordable housing project was near by. I had seen JKB constructions in Valasaravakkam and my first impression was that they must be very expensive. However, a closer examination revealed an entirely different picture. Their costs are reasonable with no compromise on quality and facilities that other constructions lacked. We were eager to join the JKB family and decided to purchase a flat at Kattupakkam. The staffs were very friendly and helpful. They answered all our queries patiently with a very positive approach, another rarity. We were greeted with a smile whenever we visited the office or the site for our umpteen requests. Our thanks to each and every staff member on site and in the office. May you keep up the good work. An organisation of such standing is made possible by a down to earth and sincere person. Thank you JKB sir. May your notion of building affordable quality homes, along with your social services continue well into the future.