About Our Ongoing Apartments
JKB Housing presents three ongoing residential projects with 3BHK design along with four luxury villa projects underway in Valasaravakkam, Chennai. To add another feather in our cap we have recently launched a mobile customer service platform through JKB Care Home Maintenance Service Mobile App. Customers can witness our dedication to quality and attention to details put into the construction in our finished projects. Our completed apartment and villa projects speak of utmost construction quality at every level. We take immense pride in our reputation and our ability to providing customer satisfaction.
We connect with our customers through our maintenance services even after handing over the property. Since all our projects are located in a high residential area buying a new apartment from us in Chennai will increase the value of your asset over time. Investment in new villas and apartments in Chennai is increasing day by day and you can get high returns on investment on residential projects than any other financial plans for the future. The most important factor among all is the peace of mind that we have a place to call our Home!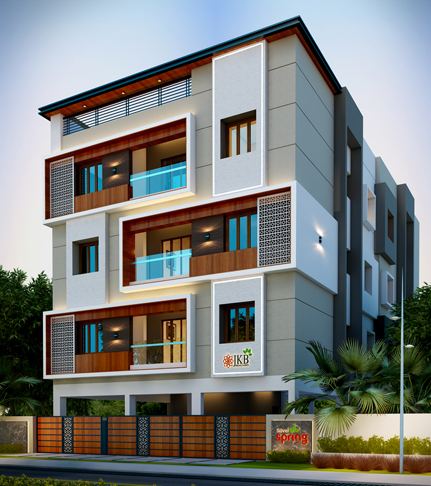 JKB Silver Spring
Premium 3BHK Flats for Sale in Anna Nagar
Structure : Stilt + 3 Floors

Saleable Area : 1376 & 1383 Sqft

Total Units : 6

Possession : Nov 2022

Project Highlight : Lift, CCTV, Security System, Genset, Covered Car parking

Location Highlight : Close to 21st Main road & 1.3 Kms to Tower Park

Land Marks : Sachin Ka Dhaba, SBI 6th Avenue Branch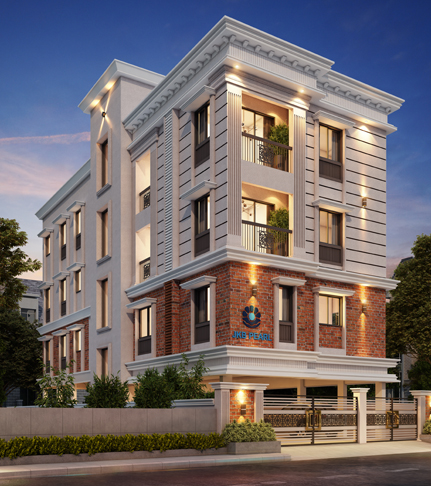 JKB Pearl
Premium 2 & 3BHK Flats for Sale in West Mambalam
Structure : Stilt + 3 Floors

Saleable Area : 1014 - 1432 Sqft

Total Units : 7

Possession : Nov 2022

Project Highlight : Lift, CCTV, Genset, Covered Car parking

Location Highlight : 500mtr from West Mambalam Anjugam School Bus Stop

Land Mark : Nearby Anugraha A/C Mini Hall & Ramakrishna Kalyana Mandapam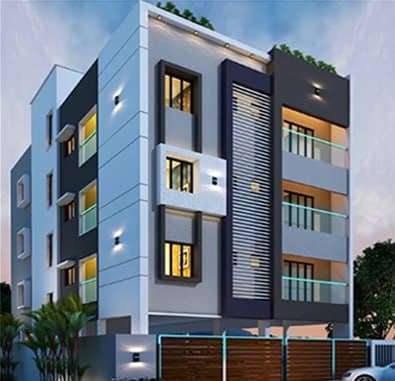 JKB Aura
Premium 2BHK & 3BHK Flats for Sale in Madhanthapuram
Approval : CMDA approved

Structure : Stilt + 3 Floors

Saleable Area : 969 - 1157 Sqft

Total Units : 6

Possession : May 2022

Project Highlight : Lift, CCTV, Covered Car parking

Location Highlight : 3 kms from DLF IT Park

Land Mark : Near Swamy School /Narayana E Techno School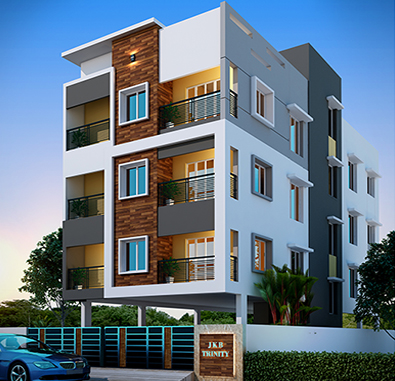 JKB Trinity
Premium 2BHK Flats for Sale in Valasaravakkam
Approval : CMDA approved

Structure : Stilt + 3 Floors

Saleable Area : 921 - 1057 Sqft

Total Units : 6

Possession : May 2022

Project Highlight : Lift, CCTV, Covered Car parking

Location Highlight : 500mtr from Valasaravakkam Bus Stop

Land Mark : Opp. Devi academy School
Egmore
JKB Sri Gokula Krishna
Premium 3BHK Flats for Sale in Egmore
Structure : Stilt + 3 Floors

Saleable Area : 1043 Sqft

Total Units : 6

Possession : Nov 2022

Project Highlight : Lift, CCTV, Security System, Genset, Covered Car parking

Location Highlight : :Close to Egmore High Road

Land Mark : Egmore Baby Hospital